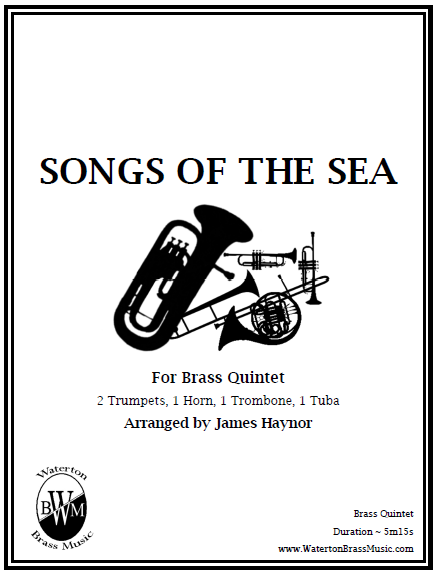 5-052 - Songs of the Sea
SONGS OF THE SEA
Traditional (arr. James Haynor)
WBM # 5-052
Brass Quintet: 211.01 | Duration: ~5m 15s
2 Trumpets in B-flat (C alt)
1 Horn
1 Trombone (BarTC alt)
1 Tuba
Score & Parts (36pp): $20
Includes: "Rule, Brittania!", "For Those at Sea" (Navy Hymn), "High Barbary", "My Bonnie Lies Over The Ocean", "Sailor's Hornpipe", "Drunken Sailor", "Shenandoah", "Columbia, Gem of the Ocean".